Once again, the folks at AIR never cease to amaze me. The girl working there, Jen, let Lauren and I stay late to get our pieces done, and we did our best to not disappoint.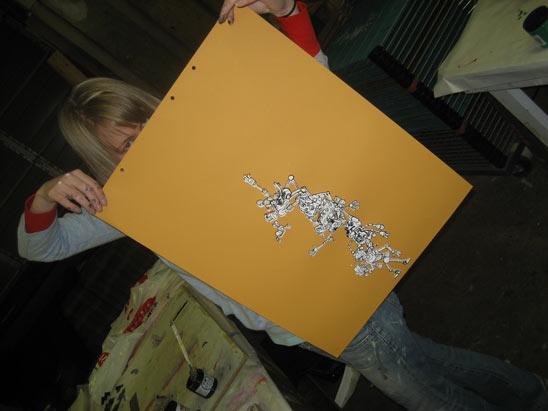 Lauren got her robots prints together, a sweet piece drawn by her friend Andrew. As per usual, she shies away from the spotlight.
I finally got to put my one up flag idea into production, proving that not all of my ideas end up in the ether for eternity. And it actually came out pretty decent!
Now I can have the sweetest front porch in existence, one up flag flying in the wind.